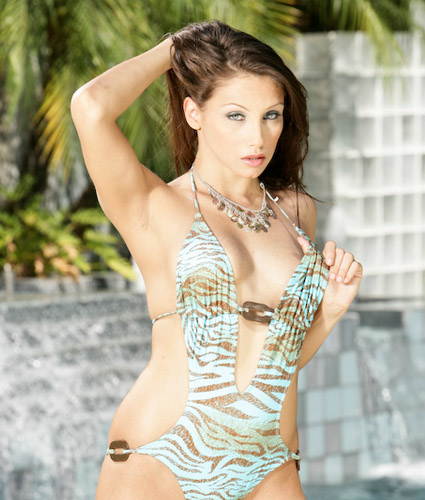 Girls you might like
Celeste Star
32,325 Views, 186 Likes, 725 Favorites
Tags: Athletic Body, Brunette, Medium Ass, Medium Tits, Natural Tits, Outie Pussy, Shaved Pussy, White / Caucasian
Videos of Celeste Star
Watch this video now!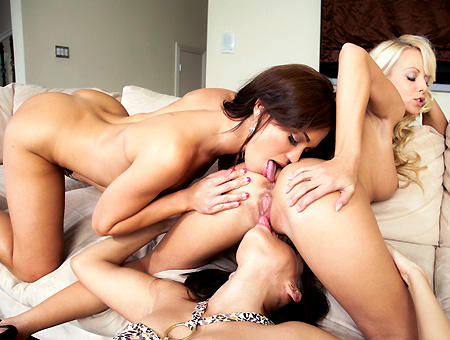 Sexiest lesbians ever
BangBros Remastered - 147 Views, 56 Likes, 272 Favorites
Lesbians are amazing! We have some of the finest women on this planet for this shoot, Celeste Star, Alyssa Reece and Jana Cova. These three girls are fucking awesome, and their down for what ever you have to offer. Even the director gets in the mix with these crazy girls. They are all licking pussy, stuffing dildos, sucking titties and doing just about everything. Gotta love lesbians! Come and see these women fuck each other. You'll see what I'm sayin! -
Watch this video now!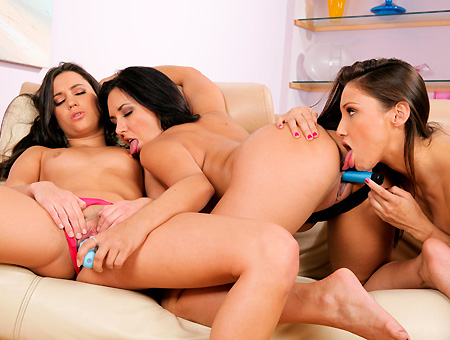 Hottest lesbians ever
BangBros Remastered - 157 Views, 60 Likes, 228 Favorites
Wow! What more could you ask for. Nothing but non-stop lesbian action for the masses. These girls don't hold back when there's pussy in their face. Licking and sucking is what happening right now and some dildo pounding. There's nothing like watching 3 sexy ladies going crazy for pussy. Something you have to watch and enjoy! Peace!
Watch this video now!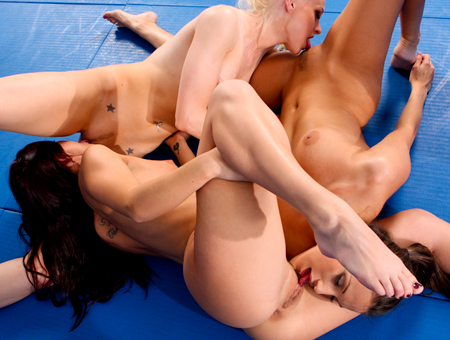 Jiu Jitsu Munch Classes
Power Munch - 972 Views, 53 Likes, 242 Favorites
Mix martial arts and munching and you know there's going to be some serious banging going on! Lux Kassidy, Karlie Montana, and Celeste Star got together to practice a little jiu jitsu and got a little crazy. We were trying to get Celeste to do some hardcore exercise but we have no control over Celeste when she gets around other women! She ended up exercising the munch on Lux Cassidy and Karlie Montana. OOOOOHH WHEEE!!! Now that's amazing!! Karlie has the perfect body, the sexiest ass, and perfect tits and she knows how to work that body! Put her in the same room with Celeste and you know it's going to be a hot lesbian fest! Put those two in a dojo with Lux Cassidy and you...
Watch this video now!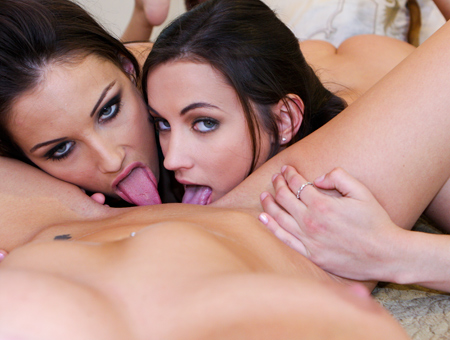 Breaking And Entry
Power Munch - 564 Views, 1 Likes, 268 Favorites
Celeste and Chloe J. decided to pay Georgia a visit, well, it was more like a surprise. Georgia has a funny habit of leaving her garage door open, so Dana thought it would be a fun surprise to catch her while she showered. So Celeste and Chloe caught her playing with her dildo in the shower, so that sparked up so very intense chemistry between the three and the power munch began. It worked its way into the bedroom where the girls took turns getting each other off. Oh YEAH!!
Watch this video now!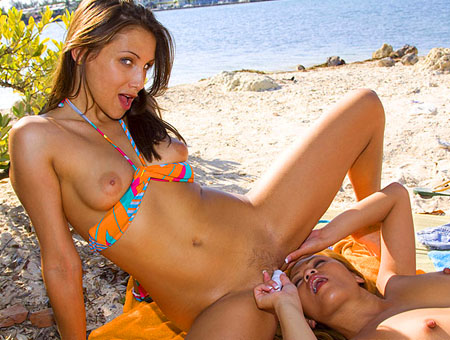 Cast Away and lick My Pussy
Power Munch - 271 Views, 1 Likes, 257 Favorites
Hey people... Today on powermunch two girls (Holly Adams and Charmane Star) go rafting and end up stranded on a deserted Island. On this wild adventure they ran across dead people who starved to death. They decided that they weren't gonna be like the rest so they hunted and lived off the land. Soon after... there lesbian in shining armor(Celeste Star) came to there rescue. The rescue turns into a hot PowerMunch threesome with dildos flying and strap ons thrusting. These girls were lost but now there found! Check out these three fine ass ladies fuck each other!
Watch this video now!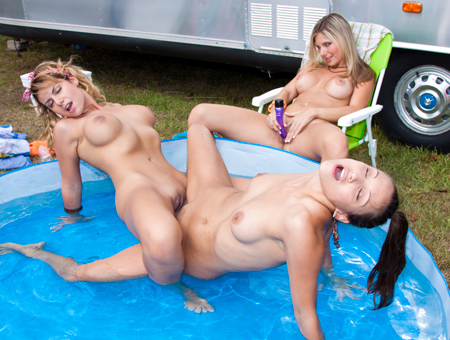 Redneck Pool Party!
Power Munch - 222 Views, 29 Likes, 153 Favorites
Florida's got some rednecks too! Today in Powermunch, three lovely ladies (Harmony, Rita Marie and Celeste Star) have themselves a little redneck pool party. These girls are crazy! Having chugging contests in the middle of BFE. To make things just a little more interesting they fuck each other with dildos and eat one an-others pussies until they all come to a screaming climax its pretty fucking sweet and looks like a lot of fun! I wish i was hiding in the woods watching them! LOL... Little creepy! Check this shit out!
Watch this video now!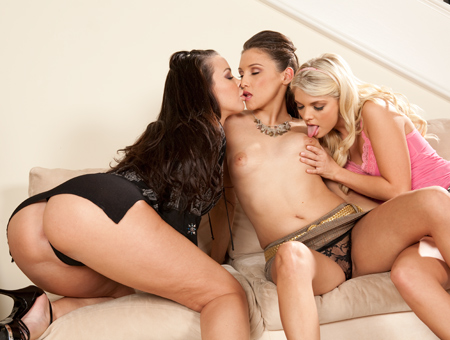 The Only Chix's Around!
Power Munch - 243 Views, 1 Likes, 187 Favorites
Hello PowerMunch fans! Today we have a kick-ass update with two new ladies, Sophia and Jana. These two sexy ladies get down PowerMunch style with Celeste and Dana. In this video Dana and Celeste get these two girls and take them back to their place for some hot lesbo action! All the girls take turns getting there pussies licked and stuffed with dildos. I think all four of the girls are fucking amazing but the one stands out to me is Sophia. She is the chick with all the ink and all the ass! Wow! She is fucking amazing! You can't miss this video!
Watch this video now!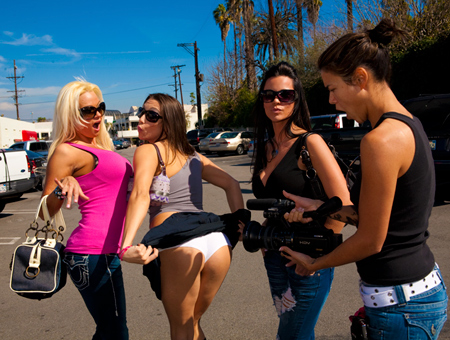 s.s.s. (shopping.sex.smiles) good times
Power Munch - 265 Views, 1 Likes, 149 Favorites
Nothing like some s.s.s. Shopping and sex leads to smiles. Celeste was out and about with the beautiful Nikita Jaymes and Laura Lee with those huge and sexy tits straight out of New York son!! They're taking it to the streets on this one, dirty licking fun and then some as they go to Laura's house for some sex and relaxation. Celeste shows us how much she loves to talk dirty in Russian when she's coming. It makes Celeste go crazy and in the end, there's a room filled with three of the finest women, doing the sexiest nastiest things possible.
Watch this video now!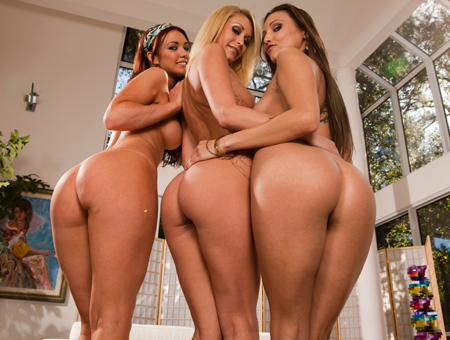 Strawberry, Chocolate and Vanilla!!!!!
Power Munch - 991 Views, 2 Likes, 210 Favorites
Today we have three original flavors on power Munch. A brunette (Celeste Star), the RedHead (Veronica Ricci) and of course the sexy ass blonde (Monique Alexander). You power munch lovers got lucky this week because we ran into Monique Alexander on the streets. Monique was totally down for a threesome with Celeste and Veronica. Since they're all in the biz so they headed back to the house for a battery operated dildo fight. The out-cum was some great orgasm's and a whole lot of clit licking. These girls are fucking amazing! You've gotta check this shit out! -BigCurly
Watch this video now!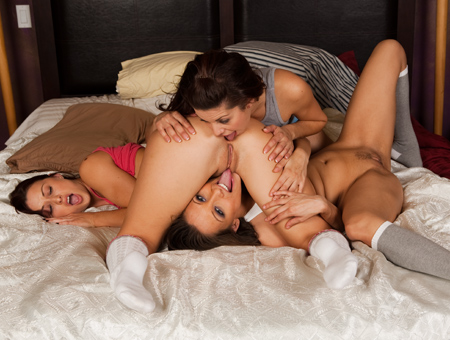 Peeping Dana!!!
Power Munch - 254 Views, 51 Likes, 209 Favorites
Ok our sexy lesbians are up to their sensuous ways once again. But this time they decided to give us a little voyeur action by having Dana secretly videotape a threesome involving 3 horny lesbians, one of which is an unsuspecting friend. Dana had a good time watching these 3, and so did I. These girls are fucking hot, and they look even hotter when they have orgasm after orgasm. It was an all-out clit licking festival, and ass and tits was all over the place. You have got to check this shit out!
Watch this video now!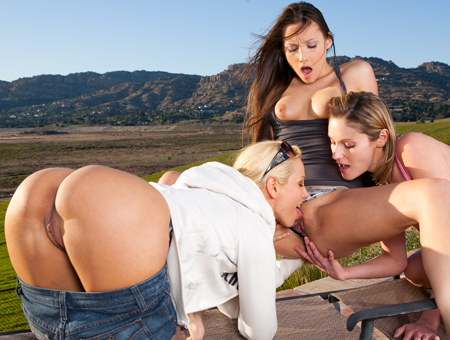 Patio Threesome
Power Munch - 141 Views, 1 Likes, 164 Favorites
Sandy, Celeste, and Samantha were playing at the playground. They looked so hot swinging, sliding, and doing cartwheels. With so much playing, Celeste ended up with sand in her ass crack. After they worked up an appetite, they feasted on each other's lips. Pussy lips that is. In this episode we bring you orgasm after orgasm. These girls are hot to trot. They get busy by the pool. All three of them just licking clit on a patio chair. Life is good, but with all three of them; it's damn good.
Watch this video now!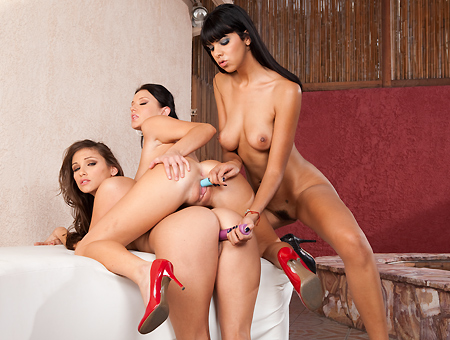 Sexual Healing!!!
Power Munch - 457 Views, 41 Likes, 165 Favorites
Hey what up yall? Today I was handed another update for powermunch. It is fucking funny! Celeste is scared because the place they are house sitting for people were murdered in. Really... this shit is totally FUBAR! So... Celeste calls some witch Doctors over to cleanse the house and they whined up being sex therapists. So of course Celeste and Dana do what they do considering they are the horniest lesbos on the planet! Needless to say it ends up being a powermunch fest because the 2 sex therapist (Demi and Sochee) are fuckin slamming hot and love pussy as much as Dana and Celeste! These girls break out the Dildos and get to work on each other! This is a great update! I suggest you watch...
Watch this video now!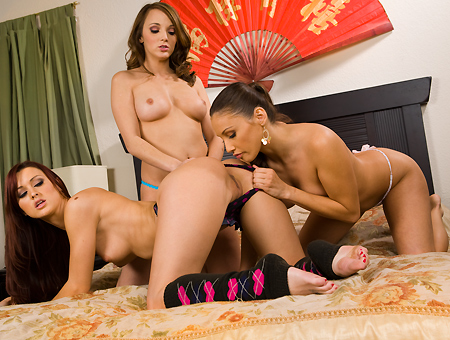 Karlie's Crazy Lunch Break!
Power Munch - 288 Views, 48 Likes, 155 Favorites
Hey guy's... What's up? We have a really great update today for PowerMunch.com. For those of you who don't know about power munch, it is an all lesbian site with the hottest chicks in the world. Starring in this update is the amazing Celeste Star and Charlie Laine. Flat out these chicks are fucking smoking hot with nice natural tits and well rounded asses. Celeste and Charlie are out grabbing something to eat at this run down general store when they meet Karlie. She was on her lunch break and ended taking ride back with them! I'll try not to spoil it to much for you but it whines up being pussy licking goodtime! Watch this video!
Watch this video now!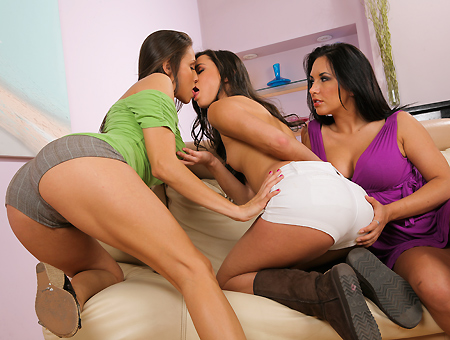 Naked House keepers
Power Munch - 655 Views, 82 Likes, 303 Favorites
We have another fantastic Powermunch update today. Dana and Celeste found out their friend Georgia is making some serious bank doing some type of odd job and they want in. So they meet up with Georgia to see what's up, and she (Georgia) winds up taking them to meet her boss! Her boss's name is Zoe, and it turns out she wants Celeste to do an interview. This turns into a hot lesbian threesome with Georgia, Celeste, and Zoe. All of these girls are fucking amazing and love to eat pussy along with other crazy shit! It's a pretty crazy time, and is absolutely a powermunch fest! Check this shit out! -BigCurly
Watch this video now!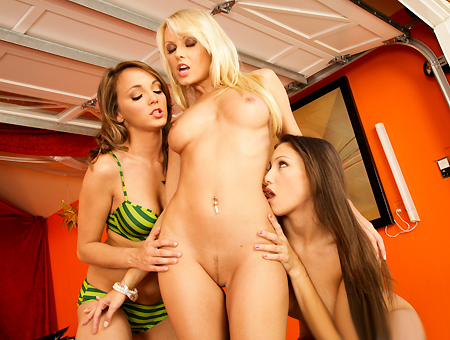 Cummin on the Lambo!!!
Power Munch - 728 Views, 70 Likes, 219 Favorites
What's up everybody! We got a pretty sweet power munch update this week. I love lesbians! There is nothing better than watching four chicks go to town on each ther's pussies on top of a Lamborghini! This video is a fun time! It is definitely a dildo pumping, power pussy munching, tittie sucking goodtime! These girls are real LA chicks just down for a good old fashion lesbian fest. Check it out! -BigCurly
Watch this video now!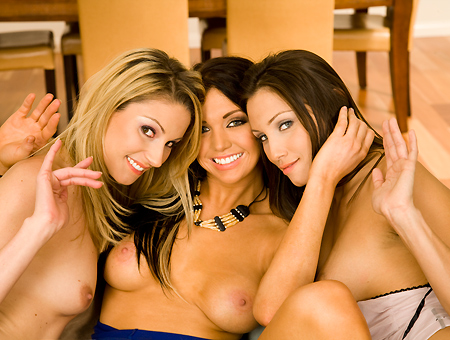 The Hang Over Cure
Power Munch - 361 Views, 1 Likes, 145 Favorites
Ever been hung over? That sick feeling that keeps you planted on your bed all day, that "I have to slow down drinking" thought that crosses your mind continuously. We found a sexy remedy. Our lovely Dana Vespoli was having one of those days. Celeste encouraged her to walk it out, go out and just let the sunlight hit her a little something sunny. They walk into a store and come across Veronica Ricci and Samantha Ryan, two sexy vixens with a taste for adventure. They invite the girls over to their place. By the time they're done, Dana's hang over was a thing of last night. Enjoy, Merry Christmas!!!!
Watch this video now!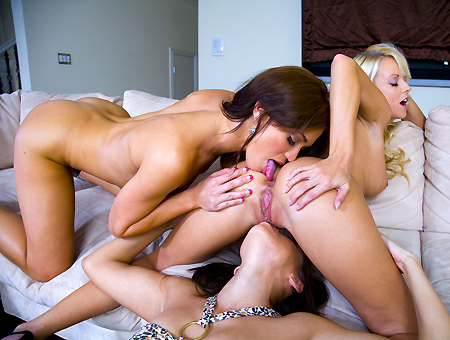 The Pool Is Too Cold!
Power Munch - 38 Views, 40 Likes, 163 Favorites
What's happening? We got another shoot for powermunch.com in the editing department, and this shit is off the fuckin reservation! I said it last week and I'll say it again; "lesbians are amazing!" We have some of the finest women on this planet for this shoot, Celeste Star, Alyssa Reece and Jana Cova. These three girls are fucking awesome, and their down for what ever you have to offer. Even Dana the director gets in the mix with these crazy girls. They are all licking pussy, stuffing dildos, sucking titties and doing just about everything someone wants to see with women this fuckin hot! I love lesbians! Just watch it and you'll see what I'm sayin! -BigCurly
Watch this video now!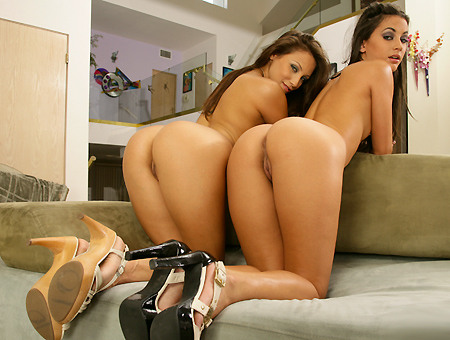 Magic Carpet Ride!
Power Munch - 226 Views, 34 Likes, 162 Favorites
What's going on!?! BigCurly here again with another update for PowerMunch.com. This week's update is wonderful! We have two of the hottest Lesbians in the world, Celeste Star and Georgia Jones. These two girls are a lot of fun and there crazy as all hell. They love to suckle on the puss and tit while they bang each other with dildos. There is just something special about watching women play with each other's pussies. It's almost magical. I think you all will agree! So sit back and enjoy this Magic carpet-munching ride! -BigCurly
Join Here for Unlimited Access now! Join now and get ALL 43 of our exclusive porn sites for the price of just 1