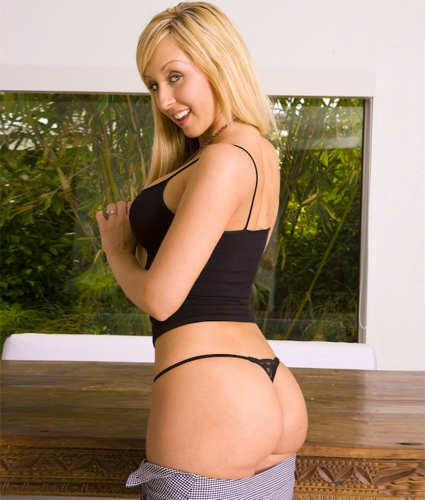 Girls you might like
Jessica Lynn
240,252 Views, 845 Likes, 4,204 Favorites
Tags: Average Body, Blonde Hair, Enhanced Tits, Innie Pussy, Large Tits, Medium Ass, Shaved Pussy, White / Caucasian
Videos of Jessica Lynn
Watch this video now!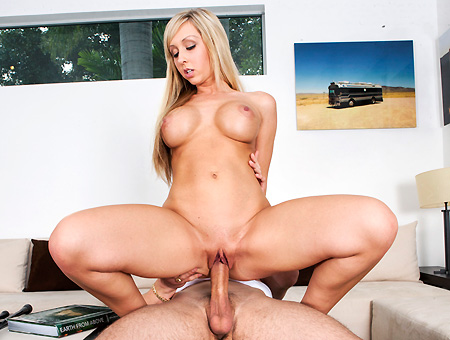 Jessica gives you a little preview...
BangBros Remastered - 44,193 Views, 5 Likes, 1,615 Favorites
What up?! The gorgeous and bangin assed Jessica Lynn is showing up for todays remastered Ass Parade. This girl isn't the least bit shy to show off her incredible assets around the town, in full view of the public. Once they got her back to the pad, she fully shows off her features. With her amazing ass, luscious tits and legs, and fat pussy, Jessica is one hell of a package. Even better is the fact that Jessica knows how to use those features. Once the stud came in, things moved quick and the fucking gets super crazy good. Enjoy.
Watch this video now!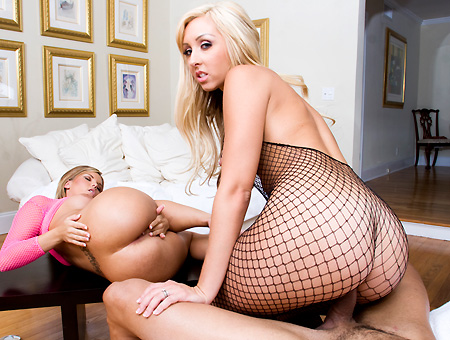 Anal loving blondes
BangBros Remastered - 53,982 Views, 3 Likes, 2,023 Favorites
Get ready for one of the best Remasters you've seen thus far. This update is super hot! Back when the update was filmed, Jessica Lynn and Mackenzee Pierce flew down from California just for us. These girls are so damn hot. With their amazing bubble asses and delicious pussies, you'd be crazy if you didn't get an immediate hard on as soon as they start changing into the lingerie. After some sexy teasing, these two babes ride the dick like there is no tomorrow. Enjoy!
Watch this video now!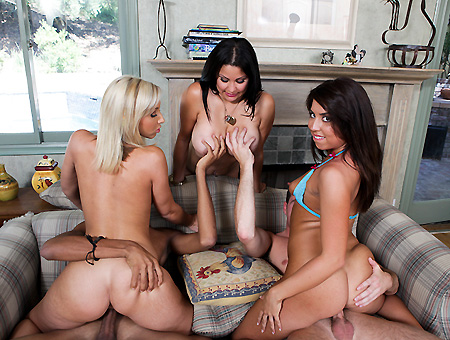 Jessica Lynn, Sophia Lomeli & Alexa
Fuck Team Five - 30,611 Views, 1 Likes, 1,107 Favorites
In this new update of Fuck Team Five Jessica Lynn, Sophia Lomeli & Alexa Jaymes Target some Ass! The girl's are doing some shopping and the next thing you no they have two guy's with there pant's around there ankles. These girl's are professional's at sucking and fucking dick. Viewers beware this video is full of hardcore booty thumping & humping. I promise your gonna love every second of it. Watch and enjoy!
Watch this video now!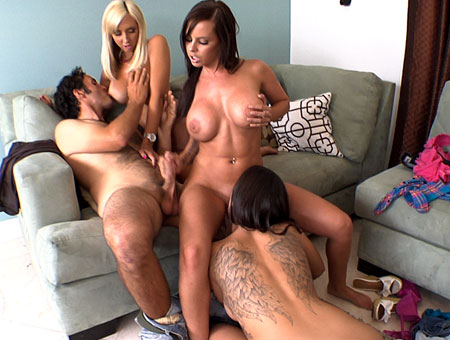 Pizza and Cream! w/Emily Parker, Jessica
Fuck Team Five - 43,488 Views, 1 Likes, 1,402 Favorites
This week the girl's (Emily Parker, Jessica Lynn and Brandy Aniston) were hungry with intent to fuck. Along there journey's they ran into a guy at an ice cream parlor and also managed to talk a pizza delivery guy into cumming inside for a his payment. These two strangers are so fucking lucky to get the opportunity to fuck three amazing porn stars. I think it's safe to say any one in there shoes would have done the the exact same thing. Just dropping loads on big titties! I hope you all enjoy!
Watch this video now!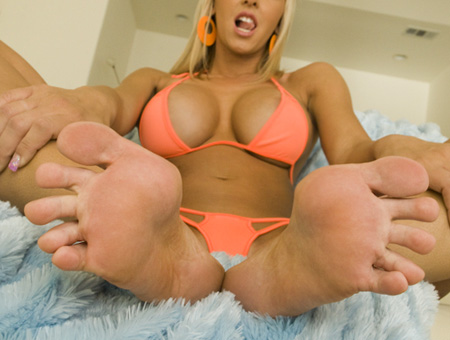 Jessica Lynn's Smokin' Hot Foot Rub
Magical Feet - 24,912 Views, 51 Likes, 561 Favorites
I'm sure you've all seen Jessica Lynn in many many different compromising positions, and if you haven't then YOU SHOULD! However, to days update is like every Wednesday, all about complete foot a toe adoration. So much so that I would almost rename this site foot-jobs Wednesdays. Why not? I mean, we have Blow jobs Fridays! Why not make today the official day of the foot? Shoot us an email if you agree. Anyway, back to Jessica. IF you don't know her, well then today's you're lucky day. She's super cute, with a body that's smoking hot (to say the least!). I mean, this chick's got it all, a nice flat stomach, sweet tits, nice ass, nice healthy legs, EVERYTHING! And she, like all...
Watch this video now!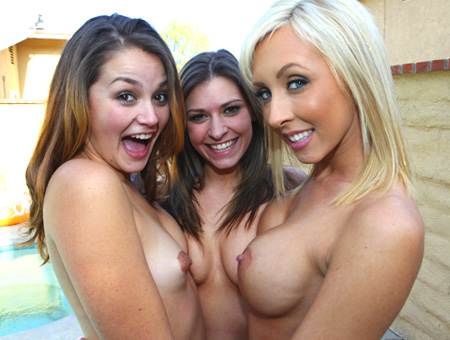 Not So Handy!
Fuck Team Five - 49,648 Views, 3 Likes, 1,205 Favorites
Alright people, sometimes we get a little crazy here on Fuck Team Five. But please don't feel bad for the guys in this video. They were pretty stupid and the girls treated them accordingly. And to be really honest, who cares how they were treated?? They all went to work, got paid and got their dicks wet. How many people go to their same boring job and dream of the Fuck Team showing up. Well my friends, one day it might happen and what are you gonna do when Allie Haze, Victoria Lawson and Jessica Lynn are standing right in front of you with their nice tits and round asses? You're gonna freeze, stutter, drool and act like a complete tool. Watch these schmucks tremble!
Watch this video now!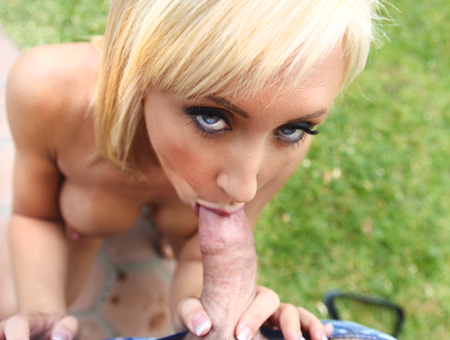 Jessica and Mr. Boring
Can He Score? - 32,753 Views, 1 Likes, 984 Favorites
This week We have the amazing Jessica Lyn. She wanted to get a hot date, because she recently broke up with her boyfriend and wanted something new and exciting. So we set her up with Chris. He's a construction worker who does finish construction (whatever that means) either way he doesn't look like the type that finishes anything anyway. He not that exciting , but we felt that maybe Chris and Jessica could be a match. Well at least if it didn't work out it could be funny. So we took them out and had Jessica give Chris a tour of what the porn world is like and then treated this hot date to some fine Mexican take out....So will Chris do what he had set out to do and bang a pornstar or will...
Watch this video now!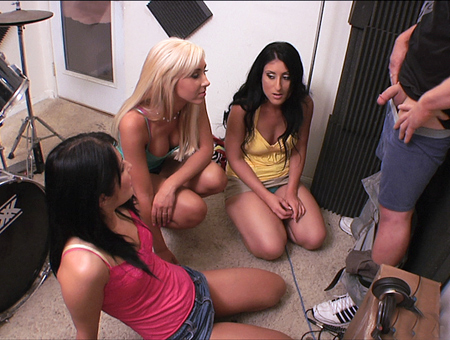 Yo turn my mic up!
Fuck Team Five - 29,341 Views, 54 Likes, 646 Favorites
Yo what's up everyone, this week on fuck team 5 we have the banging Luscious Lopez, Chelsi Rae and Jessica Lynn on board and we are out on the hunt for some musicians to help us out in our recording studio, i convinced a friend of mine to gives us some studio time to record the new fuck team soundtrack but things got a little hott and heavy in the middle of the session. these horny porn chicks couldn't stand being within the same area of cock and doing nothing about. so Luscious lead the brigade and started the fuck fest. check it out!
Watch this video now!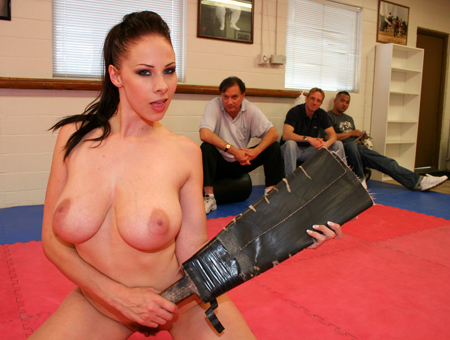 Kung Fu..ck team 5
Fuck Team Five - 69,712 Views, 213 Likes, 1,627 Favorites
Yo what's up everyone its that time of the week again for the crazy fuck team crew to take over what ever the fuck we want! this week we have the beautiful and crazy Gianna Michaels leading the pack Jessica lynn and Nikki Rhodes to yet another adventure in the cool streets of Cali. I wanted to teach the girls some self defense moves so we went by to the local karate dojo to see if we can pursued the dojo master to give the girls some free lessons in exchange for some fun. at fist Master kush was hesitant to let us film in his Dojo but the girls made sure to change his mind real quick, check out what happens and what new skills the girls have acquired.
Watch this video now!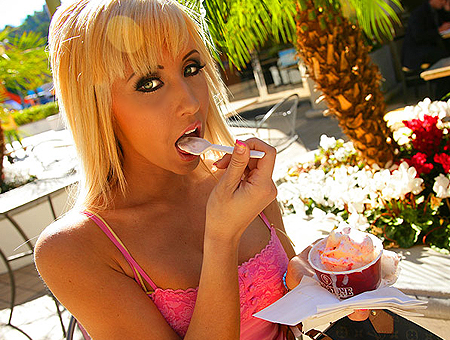 Ice Cream a la Creampie
Big Tit Cream Pie - 33,699 Views, 3 Likes, 1,355 Favorites
We ran into Jessica Lynn and she was having some ice cream, relaxing, enjoying her day off from the business. When we approached her for a scene, Jessica was a little ify about a creampie scene but she still came to the house and we made sure she got a full cream pie. Our boy, was glad to sucks on her huge tits, and lick on that pussy. got these huge tits and she rides cock with style, she's a dirty little sexy fucking vixen and we love it. She was riding dick all over the place, she made out boy come like there was no tomorrow, so don't miss out on the creampie we hooked her up with.
Watch this video now!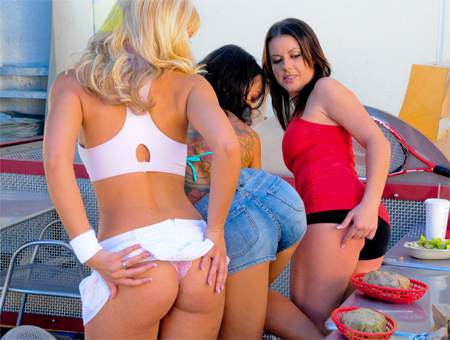 Cock Hunt
Fuck Team Five - 26,508 Views, 1 Likes, 767 Favorites
Yo what up Bang Bros? This week we have a bitchen fuck team 5 for you. Penny Flame brought along the gorgeous Jessica Lynn and Jandi Lin with her for the cock hunt. The girls went out for a nice friendly game of tennis, and found an unsuspecting soul to fuck around with. They dragged him into their limo where they had their way with this poor dude. After that, the girls walk all up and down LA in search for the perfect cock. They found some dude walking to his car and just grabbed him and sucked him off in the limo. But he wasnt enough for them, so Penny determined to fuck the limo driver convinced him to come back to her house for some good old fashion fucking! Check it out this one is hot!
Watch this video now!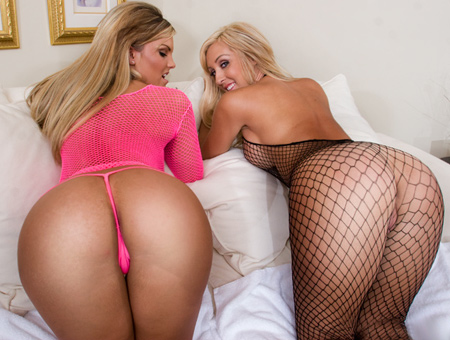 Blondes That Love To Do Anal
Ass Parade - 34,282 Views, 3 Likes, 1,885 Favorites
So what if I told you this is the best shoot you are going to see. Well it is, because these are two of my favorite porn stars and they do anal in the model house. I went to pick up these two delicious girls at the airport in the morning. Jessica Lynn and Mackenzee Pierce, both blondes, and both looking so hot. So I decided to give a little surprise to these two beauties, so I went shopping and bought them a bunch of tiny sexy shorts and lingerie. They first tried it on, and they tease the camera so good that I was about to cum. So Carlo came in, and started playing with them both, next thing you know, they were giving Carlo a nice Blowjob. But the rest, you have to see it for yourself;...
Watch this video now!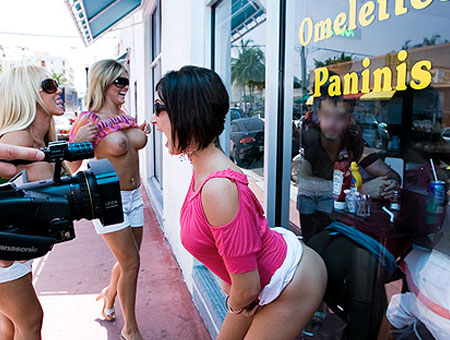 This Might Hurt a Little
Fuck Team Five - 58,237 Views, 1 Likes, 1,184 Favorites
Watch out Miami Beach here comes a wild fuckteam from California. These girls took the beach by storm. If you were to survey everyone that was out on South Beach that day I would say 9 out of 10 of them would say they were flashed by a group of beautiful rambunctious ladies (I of course use that term loosely). Seeing as there tits were beginning to get sunburn from all the excess of public exposure they wondered into a tattoo shop where Tori Lane spontaneously decided to get a tattoo on her toe. It was a well thought out decision (she picked the tattoo off of a wall in the shop.... classy gal.) While she was getting the tattoo Mackenzee and Jessica kept themselves busy by molesting...
Watch this video now!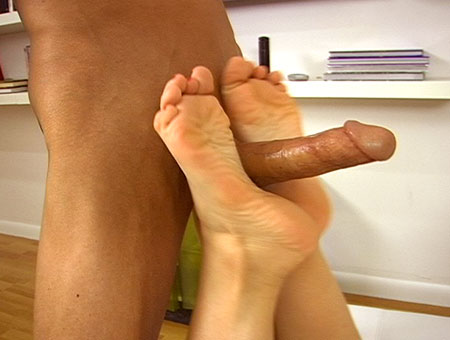 California Foot Job
Magical Feet - 9,791 Views, 28 Likes, 180 Favorites
Feet...you know i love them! Especially when they belong to a beautiful california blondy like Jessica. She could stand on my face anyday!! And the way she handles Enzo's unit with her feet you would think she could play the grand piano with those things.
Watch this video now!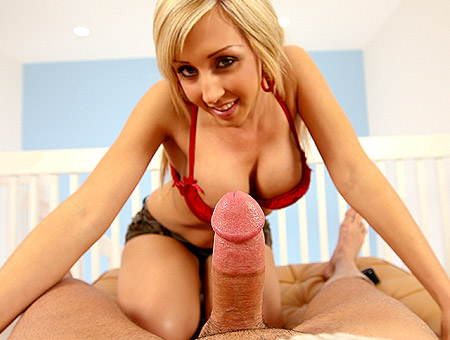 Jessica's Magic Hands
Tugjobs - 15,194 Views, 59 Likes, 520 Favorites
Jessica came over to give me the tugjob of my life.She gracefully walks in looking absolutely gorgeous.Her long,soft blond hair, and her green eyes were a perfect compliment to her sexy smile.She was wearing a red cut off shirt that exxxposed her flat sexy abs.Also, she wore tight green, plaid daisy-duke shorts, showing off her long slender legs.When she takes off her red bra,her firm round tits just burst out,and then she begins caressing them.She is also wearing a matching g-string with her firm ass poking out, ready to wiggle.Her hands are magical because she can stroke the cock with two hands so good,she can make you cum in a minute.Jessica loves jerking off cock,and you can tell...
Watch this video now!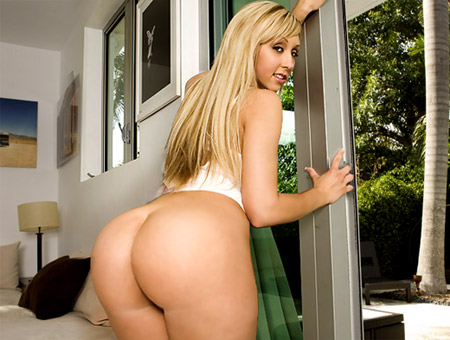 Jessica gives you a little preview...
Ass Parade - 44,776 Views, 3 Likes, 1,868 Favorites
What up homies? My friend Jessica Lynn from LA came by this week to hang out and give us here at Bang Bros a little preview of her hot delicious ass. Now when I say preview, I mean a public preview out on the streets of Miami Beach. Thats right Jessica was so eager to show off her ass, that she was taking her shorts off in public, so incredibly hot. Once we went back to my place though, she bared it all. That ass and those legs are it for me. Damn do I love a girl with thick legs and a fat asslike hers. She is so hot, she even masterbated for me, it was incredible the way that she could tease a man with that gorgeous body of hers. Once Jmac was there, it was on. The chemistry was crazy,...
Join Here for Unlimited Access now! Join now and get ALL 43 of our exclusive porn sites for the price of just 1