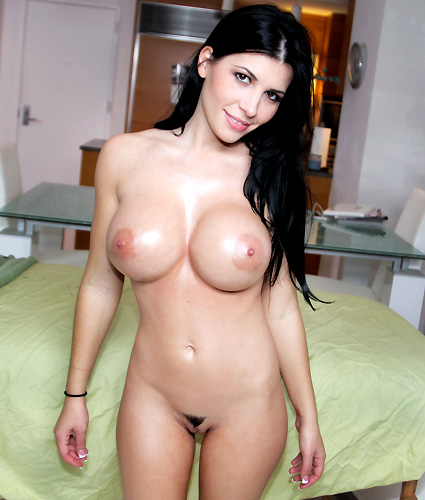 Girls you might like
Rebeca Linares
813,247 Views, 2,209 Likes, 9,214 Favorites
Tags: Average Body, Dark Hair, Enhanced Tits, Innie Pussy, Large Tits, Medium Ass, Shaved Pussy, White / Caucasian
Videos of Rebeca Linares
Watch this video now!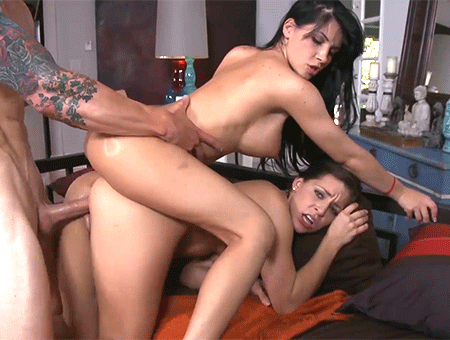 Super Asses with Rebeca Linares & Gracie
Ass Parade - 75,336 Views, 82 Likes, 1,540 Favorites
We always do it right for you people here on Assparade. This video features Rebeca Linares & Gracie Glam. These two ladies are out of this fucking world fine. Gracie Glam is a stand alone ass goddess and Rebeca Linares has the best of both worlds going on with her huge cans & phat bubble butt. Putting these two together is like mixing fire and gasoline. Danger! Come watch these fine ladies get there fuck and suck on! Your welcome.
Watch this video now!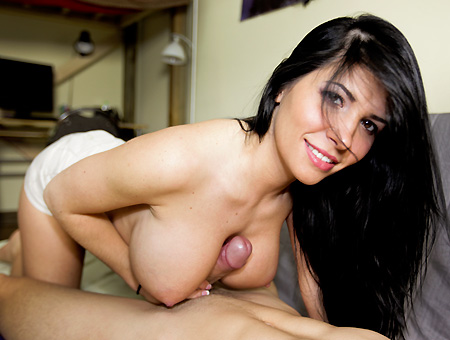 Sexy Latina Blowjob
BlowJob Fridays - 52,857 Views, 244 Likes, 1,731 Favorites
Rebeca Linares is here to show how great of a cocksucker she really is. With her huge tits, she plays with the cock between them, getting it nice and wet with her tongue before going to town on it. It's amazing anyone can last longer than 30 seconds with this girl. As he busts, she milks the cum out of his dick and it blasts in the air, bringing her a huge smile.
Watch this video now!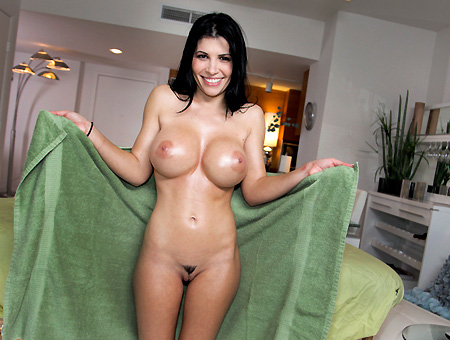 Helping Rebeca with the Kinks
Porn Star Spa - 80,970 Views, 4 Likes, 3,247 Favorites
So this week on Porn Star Spa we have the gorgeous Rebeca Linares, man this chick is smoking hot, huge fucking tits, flat firm stomach and ass for days. After doing some stretches at home her friend lisa gives her a call and recommend she gets help to get the areas with the bad kinks. Turns out her recommendation wasn't there to only help out with the kinks. After oiling her up and rubbing her down, he decided the massage need to go to the next level to make sure Miss Linares was completely satisfied. Before Rebeca could blink she had a dick in her mouth and her pussy and stomach massaged from the inside. Enjoy.
Watch this video now!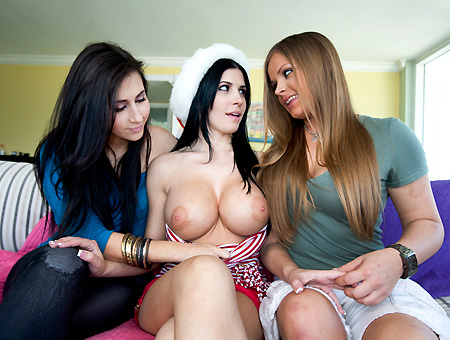 A Lingering Xmas Spirit
Party of 3 - 72,869 Views, 2 Likes, 1,673 Favorites
If you like hot lesbian porno you are gonna love this fresh update of party of 3. We surprised Mercedes by bringing Rebecca Linares in to make some hot lesbian love with her and Valerie Kay. These three ladies make one hell of a scene. There is plenty of pussy licking and strap on stabbing going on around here and my guess is ur gonna love watching this shit! So your welcome and enjoy!
Watch this video now!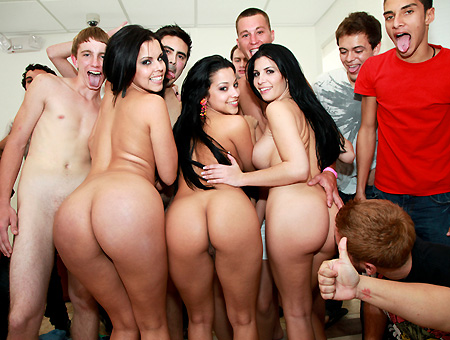 Audition Party!
Fuck Team Five - 190,808 Views, 1 Likes, 3,665 Favorites
This week it's fuck team five Latina style. We got three of the baddest,hottest and most bangingest porn broads in the adult scene. Diamond kitty who has the fine ass titties and a fly ass! Yo she knows how to suck a dick and make you bucks pay the price for being limp. Abella Anderson who is amazing the way she makes her pussy Twist like blender on frappe. Finally, but not least, Rebecca Linares the most sexiest Latina period! You gotta see her Ass bounce. These kids don't know what there in for. These young victim think they're here for a casting call. But they don't know that this may be the shot of the lifetime.
Watch this video now!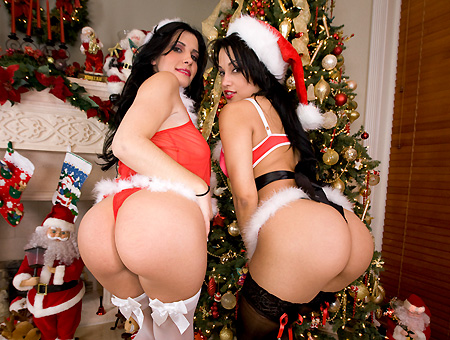 Enormous Double Asses
Ass Parade - 102,837 Views, 3 Likes, 3,127 Favorites
What better way to end the year with Santa's elf's getting pounded hardcore for the holiday's. Check out our latest update on Ass Parade featuring the two hottest babe on Bangbros Ms. Rebeca Linares and Abella Anderson. This babe are rank on the top of the list with enhanced tits, small waist, and enormous asses. Talking about having a good Christmas party, this babe go all out with some aggressiveness hardcore fucking, dick sucking, doggy style pounding, spooning, and cowboy ridding. Show that you will not want to miss out on. Enjoy and Merry Christmas.
Watch this video now!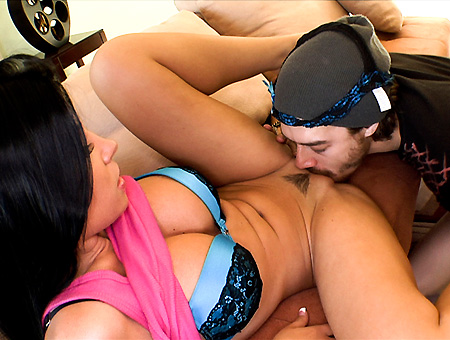 Rebeca Takes Control
Latina Rampage - 59,127 Views, 1 Likes, 2,552 Favorites
In this week Latina Rampage we have the beautiful sexy Ms.Rebeca Linares chilling with one of the baddest dude in this industry my home boy Xander Corvus. After a little chitchat follow by a juicy blowjob by pool side they decided to take the action indoors just to find out how controlling this fine ass latina can get. Fellows you guys haven't seen nothing yet till you see this sexy babe take control over a hardcore fuck. Guarantee that you will see it all, stroking,sucking,hardcore doggy style, cowboy action, slapping, fighting, and follow by some hardcore eating pussy. This video will leave you shock and amazed. Enjoy
Watch this video now!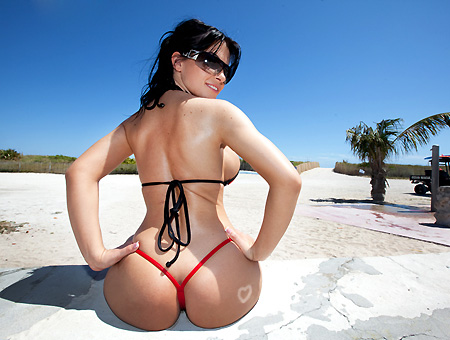 Rebeca Linares
Ass Parade - 117,404 Views, 2 Likes, 4,607 Favorites
Here we go again with another great update for assparade.com. We brought in Rebeca Linares to show off her phat ass and sweet tits for you all. This girl is a pro at sucking and fucking dick and you are a fool if your still reading this and not watching this great Assparade Update. Peace!
Watch this video now!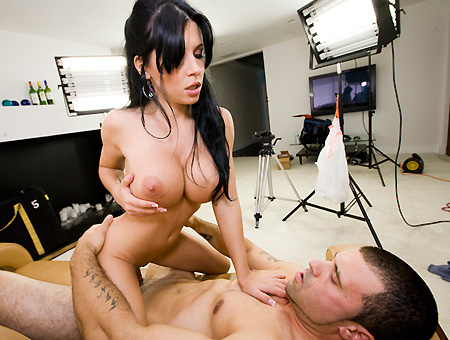 Rebecca Linares Fan Appreciation Day!
Can He Score? - 97,439 Views, 324 Likes, 2,538 Favorites
That right! You read the title it says it all. This week we have the very beautiful and very sexual Rebecca Linares. We found a fan who's been dying to fuck her. He submitted a Tape and out of all the tapes that were entered we chose him. We got these two together and gave that lucky fan a tour of the BangBros offices! Rebecca didn't waste any time getting him to into the Glory hole room or showing off her sweet bikini's, even how good she's at playing with dildos. Rebecca really appreciates her fans thats why she was so open to our lucky gets. As in she opened her legs for him. The Question is now can he satisfy a Porn Star!?
Watch this video now!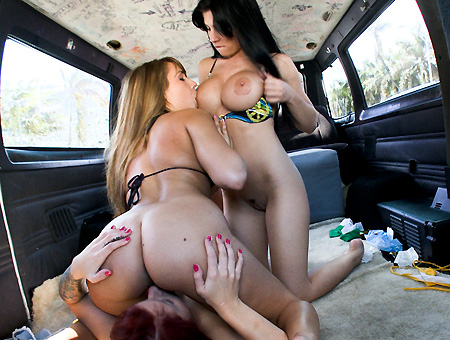 Rebecca Linares Rocking Out W/Her tits
Bang Bus - 104,708 Views, 1 Likes, 3,244 Favorites
DO WE HAVE A TREAT FOR YOU ALL!!!!!!!!!! in this bangbus update we have the sizzling the gorgeous rebecca linares and man does this girl deliver or hat she even picked some girls up from the crowd of people i mean this girl can do it all!!! but u know this is bangbus so we hadto pick up some brave souls out there and they came flocking and these girls had a blast with all of them lol i hope you guys enjoy this updat...I SURE DID!!!! STAY TUNED!!!!!!!!
Watch this video now!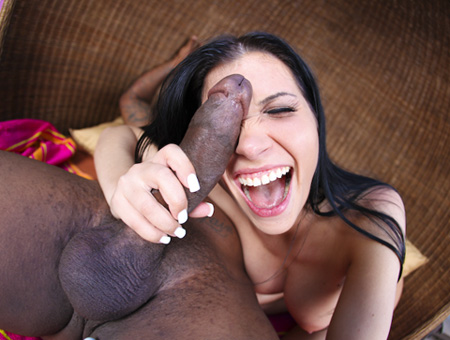 Rebeca Linares: Back For More!
Monsters of Cock - 66,481 Views, 2 Likes, 2,403 Favorites
Monsters Of Cock has a familiar face on today's update. Its Rebecca Linares! She's back for another Monster Cock fucking! If you haven't seen this Latin babe in action. This is your chance! Rebecca is one sexy mofo! She has huge tits, a perfect round bottom and a fat pink pussy. Rico Strong gets the great honor in fucking the fine piece of ass. And if you don't know who Rico Strong is...oh boy! After watching this, you'll definitely remember him from now on. Rico has a colossal of a cock. Long and thick! He always performs to his best. He fucked the hell out of Rebecca. Shoving his monster cock deep down inside that tight pussy of hers. Need I say more! Come and see for yourself. And...
Watch this video now!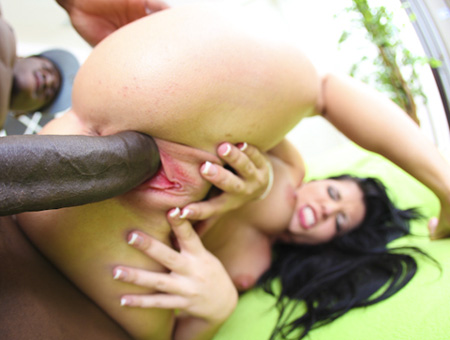 Large And In Charge!!
Monsters of Cock - 62,545 Views, 2 Likes, 2,631 Favorites
Monsters Of Cock has a new sheriff in town! His name is Ice Cold. But I have to warn you, there's absolutely nothing ice cold about him. This dude is packing! Ice Cold comes fully equipped with a foot long Monster Cock. Luckily for him, we have the sexy latin honey Rebeca Linares willing to have a huge dick stuffed in her tight pussy. She has a slamming body! Nice tits, juicy ass and a tight pink pussy. Ice Cold bangs her pussy out, making her scream as he fucks her in many positions. Watching this sexy latina ride a Monster Cock is a must see. Come and see how low she can go. You'll be amazed! Enjoy!
Watch this video now!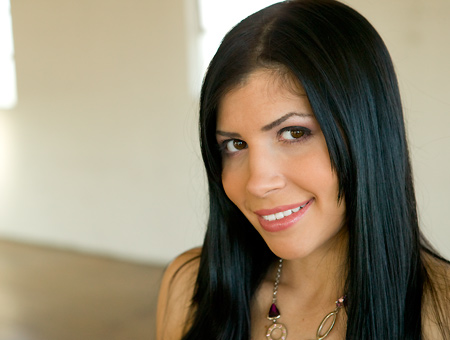 Spaniard Beauty!
Big Mouthfuls - 33,724 Views, 154 Likes, 1,079 Favorites
Longing for a good time Mick finds himself with his friend Rebecca Linares. Mick was pleased to have gazed at Rebecas direction. Rebecas amazing body seduced him. Rebeca leads off by teasing Mick, and handling that cock like it belongs to her. Mick, speechless, has but one thing to do, please that pussy, by pounding the hell out of that twat. Task perfectly preformed, Mick delivered a Big Mouthful on our dear Rebecca. Rebecca satisfied, showed us how the Spaniard beauty kisses the cock she loves so much. Yummy!
Watch this video now!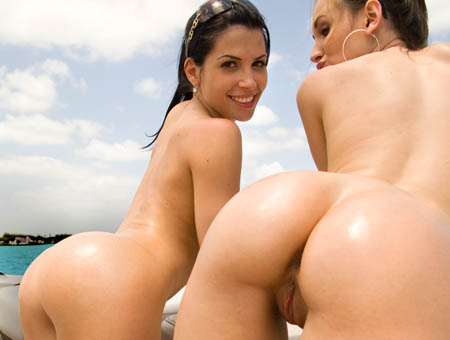 A Day in the Sun
Ass Parade - 35,546 Views, 136 Likes, 1,251 Favorites
Wasup guys, this time I am going to take you outdoors where the spicy sun takes part in this amazing shoot whith two of the hottest girls in the industry. Brooke Bennett and Rebeca Linares. It was such a nice day, so we took a ride in the boat just to chill and relax. I went with my homeboy Enzo to this deserted island by Miami beach to have fun, and get crazy with these girls. Talking about crazy, Rebeca loves to get crazy kinky. These two girls have the most beautiful asses you can imagine, and both of them are horny as hell. Rebeca started sucking my dick in the boat. She didn't wait for us to get to the island because she was so horny that she wanted to start already. But when we got...
Watch this video now!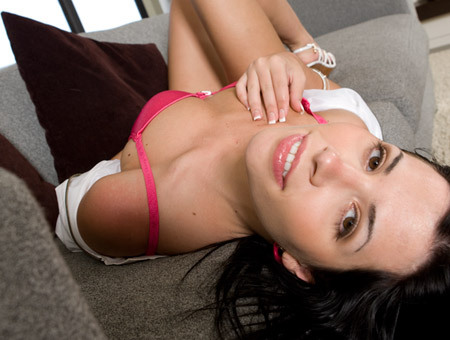 Spanish Kiss on the Monster Cock
Monsters of Cock - 32,939 Views, 173 Likes, 1,373 Favorites
Hey so I got a call from my home boy Ramon this morning. Told me to come down to Miami Beach, and it was really important. When I get there he's sippin' on a beverage and chillin'. Turns out he wanted to get laid and wanted me to help him do it. I knew he had done this on purpose, because last week I pulled him out of a fishing trip so he could help me get laid. So whatever I helped him out. We walked a while checking out the chicks and grabbing some asses when we could get away with it. Suddenly, we hear someone screaming Ramon's name. It turned out to be Reecca Linares a famous porn star from L.A. who was down here on vacation doing some shopping. She knew Ramon , but they never fucked...
Watch this video now!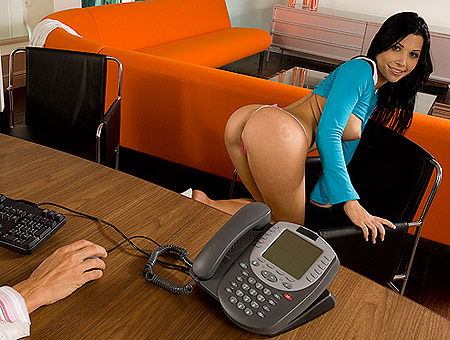 Rebeca Wanted Dick Badly
Big Mouthfuls - 35,123 Views, 153 Likes, 1,352 Favorites
Hey what's up everyone? So this week we have a badass chick Rebeca Linares, coming in to shoot a scene with us. She is originally from Spain and it shows, because Rebeca is drop dead gorgeous! She came into the office, and was shy at first, speaking broken English with her sexy Spanish accent. I almost busted a load just by looking at her talking. But that's not all Rebeca has to offer, because she has a great pair of tits; they aren't that big maybe a c cup, but they look and feel great! Her ass is perfect to fuck! Like I said Rebeca was shy at first but once I pulled out my cock, and she was sucking on it, she turned into a sexy goddess! She wanted dick badly and I wanted to give...
Watch this video now!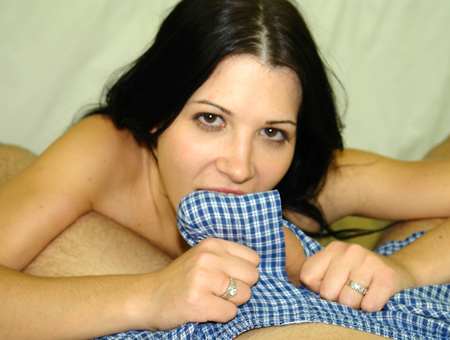 Spanish Love!!
Blowjob Ninjas - 21,994 Views, 69 Likes, 476 Favorites
Hey fellas wasup! In this episode of Blowjob Ninjas I got a special delivery from Spain. Her name is Rebecca, beautiful and wild. Check it out and enjoy her badass personality, I love this girl! Her perfect tits and incredible ass are both a combination of what I like to call a perfect blowjob. She started really soft but then she got crazy with me and starting blowing my cock like no one else has. She started licking my balls and then using her sexy panties to mess around with my cock. So don't waste any more time and go enjoy this amazing blowjob from my sexy Spanish love!
Watch this video now!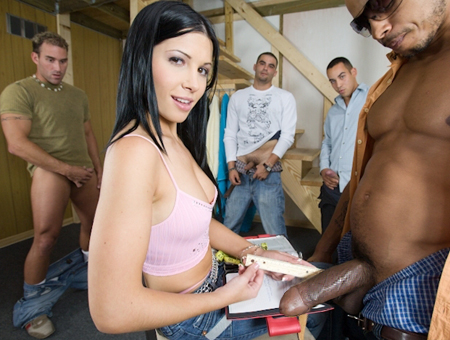 Guess that cock size
Monsters of Cock - 49,805 Views, 1 Likes, 1,656 Favorites
Whats up your monster freaks! This week we thought it would be fun to get the hottest latina on the block to size up a few "contestants" and guess their cock sizes, with one extra bonus, Castro was going to be one of the contestants. And guess what the prize is if she wins..... Go inside and find out for yourself, you won't be dissapointed with this monster episode.
Watch this video now!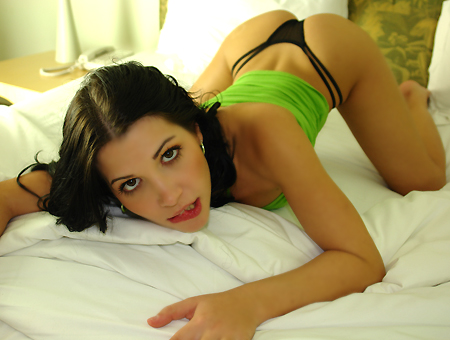 Spanish hot ASS
Big Mouthfuls - 27,416 Views, 141 Likes, 1,254 Favorites
What's up guys, this week we got a hot ass Spanish girl to be in one of my movies. She hardly spoke any English, but she did'nt need to because the way she was moving her body, she was telling me all I needed to know. This girl has the hottest ass and the pinkest pussy I've seen in a long time. Not only is she hot but this girl can really fuck, she rode me every which way possible, and swallowed my entire load when she was done. Check it out for yourselves, you won't wanna miss out on this one. Peace!
Watch this video now!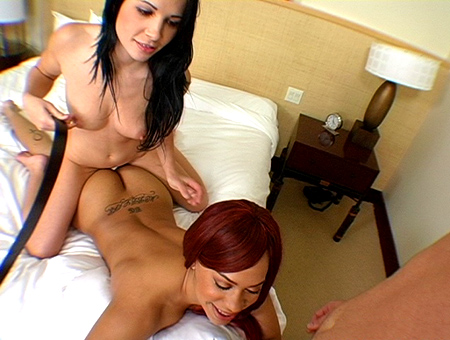 How you like that ass!
Ass Parade - 36,737 Views, 1 Likes, 1,311 Favorites
This week we got the sexy Rebeca and Chyanne, doing there thing once again for the assparade cams, and fellas am I glad that these two gorgeous cuties are back!! There is only one way to compliment a fine ass, and that is with an even finer ass: and the thing with these two is: who has the better booty? Rebecca is a sexy import, from Spain, her perfect round ass makes it hard for anyone to forget it..this girl is a super freak, she loves playing with her sweet pussy and even likes sticking a finger up her booty, wow! Chyanne is a chocolate delight, this girl has got that super ass, and she loves to shake that big ass donk all over the place..We got these two beauties together, and had...
Watch this video now!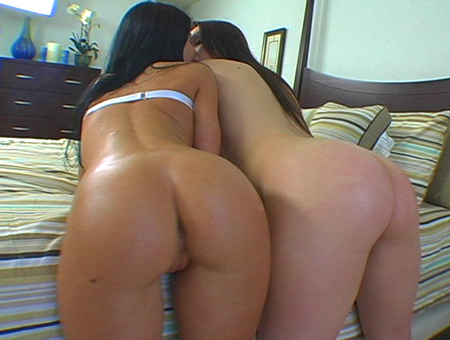 Rebecca & Krystal
Ass Parade - 45,745 Views, 1 Likes, 1,722 Favorites
You know assparade is ruling the web with these great fucking round asses ...today I got a fresh phat juicy ass for you all...I gotta a nebie by the name of Krystal Jordan who has the most amazing plump booty and she loves to shake all over the place..but just to give you, my loyal ass loving fans, an extra surprise I brought a long a sexy Spanish cutie by the name of Rebeca..let me the first one to tell you that this broad is incredible..these two girl went at it as soon as they saw each other, the ass worshiping was mutual, each one enjoying every curve on the other one's ass..these girls got out of control, eating each other out and playing withe there assholes..the action was...
Join Here for Unlimited Access now! Join now and get ALL 43 of our exclusive porn sites for the price of just 1