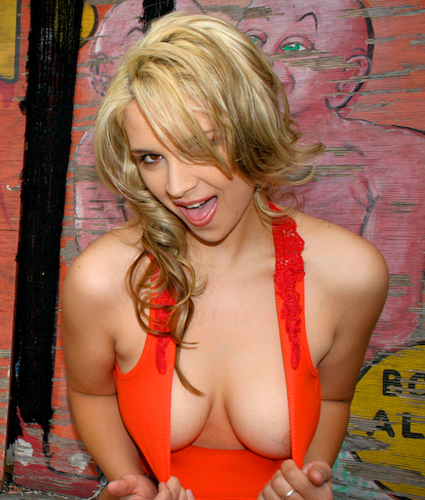 Girls you might like
Sarah Vandella
397,295 Views, 1,252 Likes, 6,832 Favorites
Tags: Average Body, Blonde Hair, Enhanced Tits, Innie Pussy, Large Tits, Medium Ass, Shaved Pussy, White / Caucasian
Videos of Sarah Vandella
Watch this video now!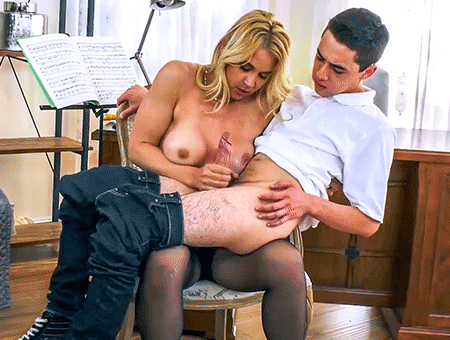 Sarah Fucks The Student
Bangbros Clips - 70,456 Views, 0 Likes, 1,117 Favorites
Juan showed off his lack of skills on the flute. His teacher is very disappointed on him and tries a new way for him to focus. She opens up her legs in front of him while she keeps making repeat the song. She uses his flute to fuck her pussy before she drags him down there. She has him licking her pussy before she goes down on him. She's surprised after seeing his big cock and ends up giving him a great blowjob. She fucks him on multiple positions until she makes him cum all over her tits and mouth.
Watch this video now!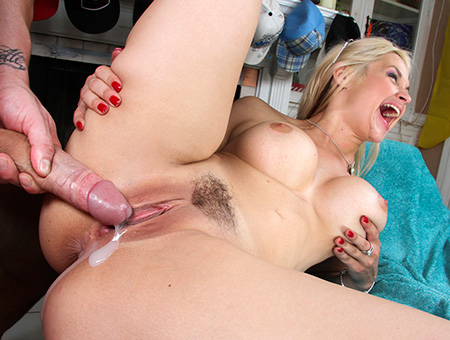 Busting a huge creampie inside big tit
Big Tit Cream Pie - 81,472 Views, 2 Likes, 1,897 Favorites
Sarah Vandella! Need I say more. My pleasure! She's one of the sexiest ladies in the Porn business. Big tits, Camel - Toe pussy, and a fat ass. Very well proportioned. Sarah Vandella can also suck a dick. She'll have your knees buckling. Ask Clover. He has a huge dick that Sarah deep throats. Every inch! Then took a pounding from all angles. Hitting that sweet spot. Busting a load in that fat pussy of hers. Damn we've miss you, Sarah Vandella. Enjoy!
Watch this video now!
Deep Throat Queen Sarah Vandella Takes
Monsters of Cock - 64,525 Views, 5 Likes, 2,408 Favorites
Sarah is gorgeous and we haven had her on bangbros for a while. So when she came back we thought she wanted to do an assparde to show us what weve been missing all this time. But no, not Sarah; she wanted to go big and do a monsters of cock. She wanted to suck a big monster dick and deep throat it as best she could. Sarah loves challenges and this is one for the ages. So check out that amazing body of hers and watch how she fucks. This is one bad ass babe.
Watch this video now!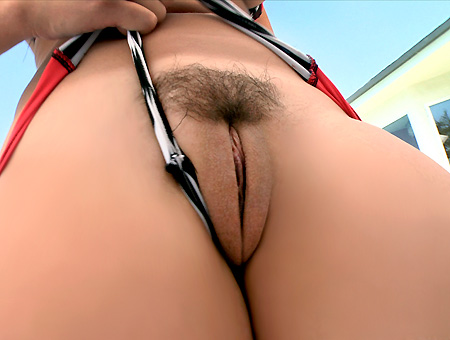 Porn-Stars Love Cream-Pies.
Big Tit Cream Pie - 59,240 Views, 1 Likes, 2,197 Favorites
If anyone loves a good and warm cream pie, it's the freak of nature Sarah Vandella, and she's ready to get nailed in this week's update to Big Tits Cream Pie. Our home skillet Chris Strokes was up for this challenge cause he loves busting his nut in fat pussies like Sarah's. You guys gotta see how she rides the hell out of Chris' dick. You definitely can't miss this cream pie. Peace ya'll!
Watch this video now!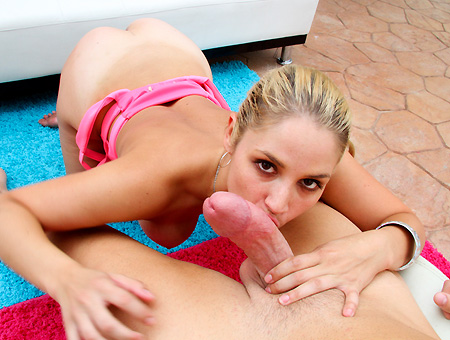 All she does is deep throat
BlowJob Fridays - 71,108 Views, 3 Likes, 3,034 Favorites
Sarah Vandella is one heck of a sexy woman. Big tits, juicy ass and a pussy that's made for licking. Mike just had to taste that good pussy of hers. The Sarah gave him the same in return, but better. She gave such an awesome blow-job. Deep-Throating down to his balls. Had Mike's toes curling. Crazy! You have to watch. Stay Tuned
Watch this video now!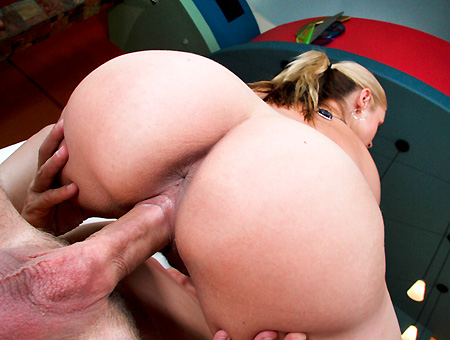 White girl has a round ass
Pawg - 60,956 Views, 1 Likes, 2,780 Favorites
Sarah Vandella welcomes you to experience another one of her awesome updates. She's definitely one Pretty Ass White Girl with an onion ass and an amazing body. Alex also thought the same thing. They showered together and Alex ate that ass out. Then he sure as hell fuck that big booty. Crazy vid! Come see. Enjoy!
Watch this video now!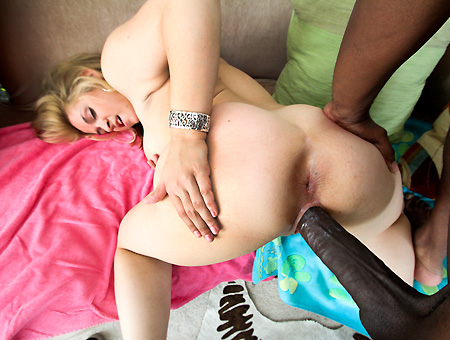 Sara back for some black cock
Monsters of Cock - 71,945 Views, 1 Likes, 3,129 Favorites
Today, we have the privilege of the return of Sara Vandella. She told us that the only way she wants to come back is to start this off with some big dick. So I brought my boy Mandigo in so show her what the word BIG means. I didn't even get to start it off with a quick interview cause when I went down stairs they have already started, lol. She told me she couldn't wait to get fucked. So I just laughed and left the camera rolling.
Watch this video now!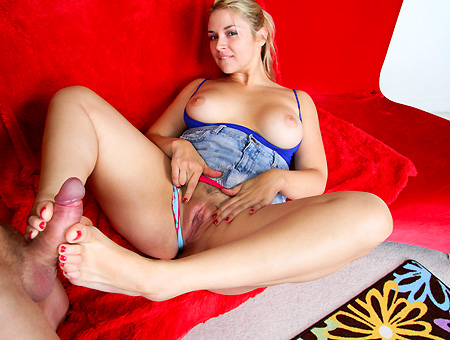 Toes that will make you cum w/Sarah
Magical Feet - 21,211 Views, 59 Likes, 430 Favorites
For all you feet fetish horny guys out there, Bangbros has a special for you guys. On our latest update of Magical Feet, we brought you guys the sexy Sarah Vandella working her magical sexy toes on Anthony's cock. What makes this gorgeous babe so special is her moaning and her stroking techniques. She brings her amazing talent and shows all of us the perfection of stroking a cock. Its something that you will not want to miss. Enjoy it!
Watch this video now!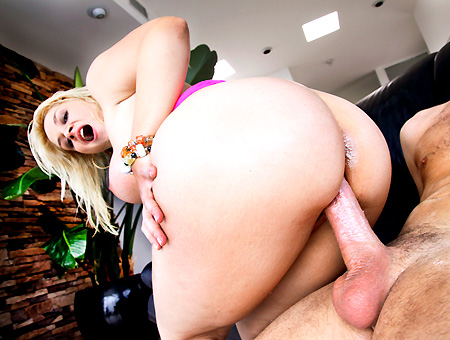 Sarah Vandella Creamy Pussy
Big Tit Cream Pie - 36,238 Views, 5 Likes, 2,164 Favorites
Who doesn't love a horny blonde? Sarah Vandella is back with us and ready to be filled up with cream. Her tits are delicious. He ass is plump and shakes like the best of them. The thing I like the most about Sarah is her dick sucking skills. She's right up there with the best of the best as far as I'm concerned. We hook up with her in the afternoon and saw what she was wearing! Good grief!! Pink see through mini skirt and the way her nipples poke out and the way her ass slides right out makes me want to change professions. After she shows off and teases us a bit the shit gets serious. Sarah can fuck good like it's nobody's business. Enjoy!
Watch this video now!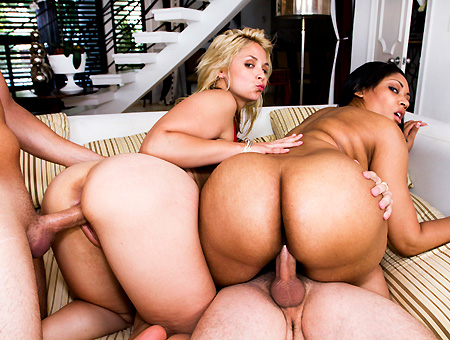 Ass Cream! w/ Carmen Michaels & Sarah
Ass Parade - 49,953 Views, 3 Likes, 1,902 Favorites
Motherfuckin assparade bitches! This week we got Carmen Michaels & Sarah Vandella. These two pretty babies have got it goin on as far as ass and titties are concerned. Carmen has giant natural tits while Sarah has one of the biggest asses you will ever see on a white girl. Both of these fine ass ladies get there pussies beat up and two lucky fuckers get there rocks off! Watch and enjoy!
Watch this video now!
Monster Deep Throat
Monsters of Cock - 43,611 Views, 3 Likes, 1,946 Favorites
What we have here is a fly ass hottie named Sarah Vandella and she's been out and about for some time, but she has returned to us us from beyond looking for some Monster Of Cock. We have what she needs, what she's been wanting fr a while. We aim to please and when it comes to our beloved Sarah Vandella we go out of our way to provide her with some good fucking. Ms Vandella wants the big brontosaurus cock then Ms Vandella gets her big brontosaurus cock.
Watch this video now!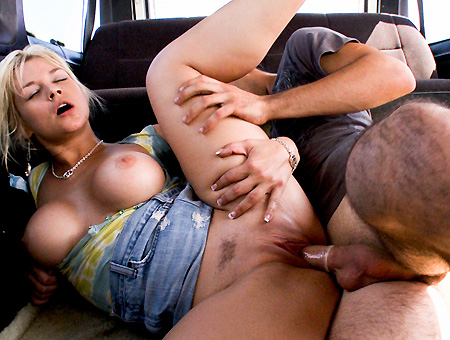 Sarah Vandella Will Rock YOur World!
Bang Bus - 39,549 Views, 110 Likes, 1,367 Favorites
Today's BangBus update is a must see! We have the always sexy and wild Sarah Vandella. She's a real fire-cracker and is always ready to get fucked. This chick is crazy! We headed down to South beach to pick her up and what do you know. The party started and she's not even on the bus yet. Standing on the sidewalk bouncing her tits all out in the open. By the looks of it. Fasten your seat belts because your in for a fucking ride. Sarah Vandella made sure she got her dose of dicks. Or shall I say doses. Yup! That's right. Sarah Vandella fucks one andthen goes on the hunt for another. Don't miss out. Sarah Vandella will have you sitting on the edge of your seat. Peace!
Watch this video now!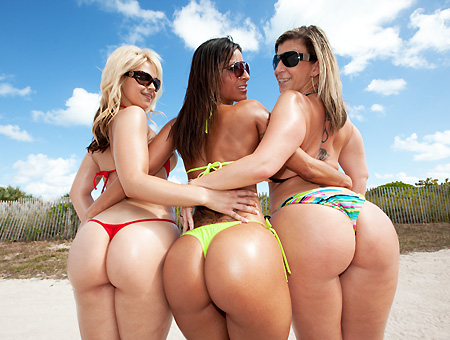 Sara Jay, Spicy J & Sarah Vandella!
Ass Parade - 87,265 Views, 1 Likes, 3,070 Favorites
Hey people. I am glad we could start the week out with Sara Jay, Spicy J & Sarah Vandella. Yes... I said that. In this weeks update these three fine porn stars bare all. I think your all gonna love the hot lesbo action with some hard dick riding by Sara Jay. these girls put such a show on for Champ he could hardly keep from spraying his load all over the place. Fuck I couldn't either! LOL Watch and enjoy! Happy Monday!
Watch this video now!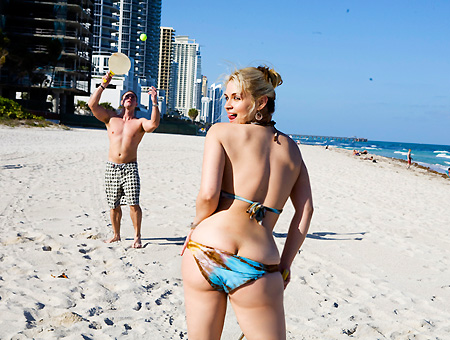 Sarah Vandella and the New York fella
Can He Score? - 60,059 Views, 1 Likes, 1,545 Favorites
Sarah Vanedella came to town this week. She said she had so much fun the last time she shot for us that she wanted us to hook her up again. This time we decided to change things up a bit by letting a fan submit why they want to bang a porn star and let her pick her man. The lucky guy came from New York and he's gonna have a special treat in store for him. Sarah Vandella!! So start sending in your videos you may be the next lucky fan to score with a Porn Star..CAN HE SCORE?
Watch this video now!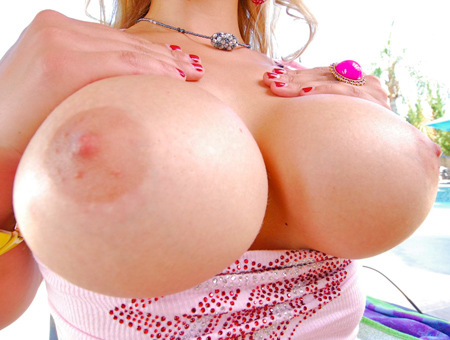 Strumming some Cock!
Big Tit Cream Pie - 66,956 Views, 1 Likes, 2,635 Favorites
Sarah Vandella is crazy! But guess what? "I think crazy is fucking great!". Today's Big tit Cream Pie is a winner! Sarah has got an enormous ass with tits to share! Wow! I have never seen some one suck cock the way she does. If I were a judge I would give this one a perfect 10! To make things even better she can play the guitar. I ask myself; What else do I really need in life? A hot crazy chick that plays the guitar with a perfect body and could deep throat the empire state building!
Watch this video now!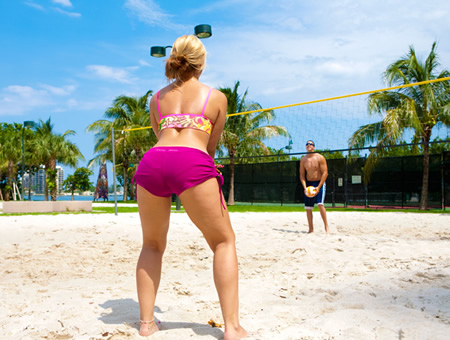 Sarah and Suchell Break the Cuban
Can He Score? - 36,529 Views, 1 Likes, 876 Favorites
So this week we met up with Sarah Vandella. Actually she looked us up. She heard about what we're doing and wanted in on some of the CAN HE SCORE action! She wanted us to hook her up on a hot steamy date. Let me just say if you've ever seen Sarah, then you know she is stacked! Awesome tits, Fat ass that you just want to manhandle and play with all day. She's got a beautiful pussy the kind you can lick clean and have your lunch on. We hooked her up with a little bit of the Latin heat. Suchell is a Cuban immigrant with the weirdest name ever. I mean, it sounds like he got his name from a menu at the seafood restaurant (but thats just me). Well anyway, he's big and muscular and has a thick...
Watch this video now!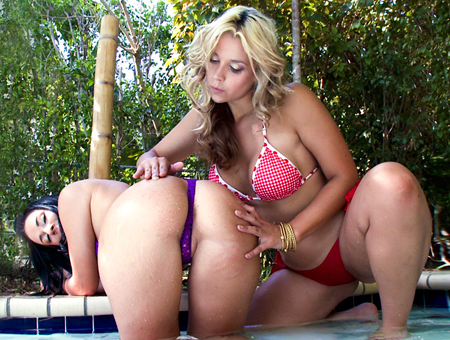 Sumthin' Sumthin'
Ass Parade - 37,052 Views, 1 Likes, 1,590 Favorites
Hey what's up world preston, here brining you this weeks assparade update and what a bizarre update it was lol,so many issues with everything you can imagine, Any who on to what you guys wanna hear, the two girls that we have with us today (sarah vandella & Ashli orion) are amazingly gorgeous to the point that they make everyone in the room ugly lol, man those booties are on point and carlo and tony are the luckiest fucker's on this planet...guys don't miss this update..Stay tuned, Peace!!!!
Watch this video now!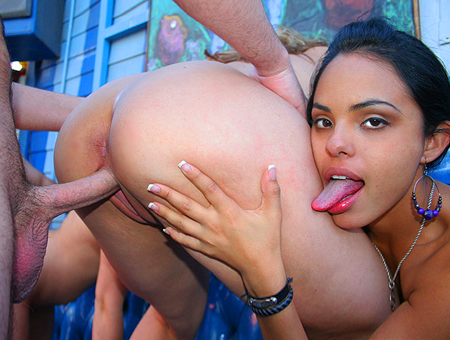 Cum one Cum all its a Freak Show!
Fuck Team Five - 28,679 Views, 107 Likes, 1,038 Favorites
Hey there ladies and gents, come out and see the most amazing freak show this side of the Mississippi ! The Fuck Team 5 is out again and this week the girls ran into a local freak show, can these Freaks hang with our "Freaks" ? You'll have to find out for yourselves. Come watch as Beverly,Angelina and Sarah blow your mind among other things and dazzle you with their Luscious ways, seductive looks. and drop dead sexy bodies. this is a show not to be missed for it only comes by once in a life time. The Fuck Team Freak Show will make you blow a gasket !
Watch this video now!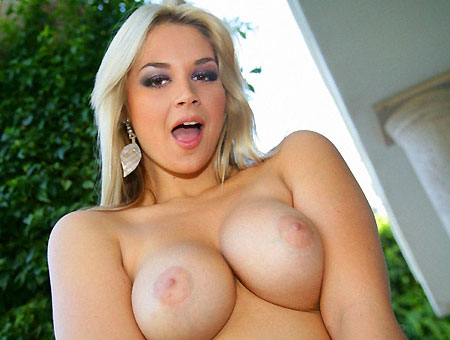 Sarah Van DAMN!
Big Tit Cream Pie - 32,463 Views, 1 Likes, 1,087 Favorites
With a name like Sarah Vandella, you know that our girl is no joke. This girl is deliciously addictive, with the nicest fattest ass, well-proportioned tits, and a gorgeous smile that has dirty deeds imprinted all over them. Vandella loves to deep throat. She sucks Justin Magnum up before riding him. Sarah rides Justin, and rides him hard. Magnum turns her around and bangs her out. Vandella then gets on her back with her feet coming up to her shoulders. Sarah loves it when Justin busts a load inside her; she licks her fingers off.
Watch this video now!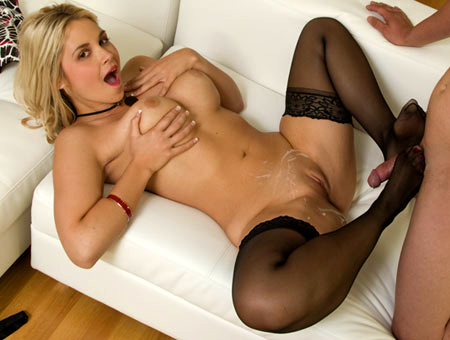 Sarah Vandella's Wild Foot Fetish
Magical Feet - 19,104 Views, 36 Likes, 327 Favorites
Sarah Vandella has the face of an angel and a wicked body, with those big mouth watering tits, and those luscious thick thighs it's no wonder she's one of the most requested girls in the business. Not only is she hot and sexy and crazy in bed, but she has a wild foot fetish too. Her feet are so smooth and so well taken care of. Sarah loves to play with her feet, but even more so she loves to play with a big cock in between them. She loves her pussy rubbed as she strokes the shaft of a hard cock with the arches of her feet. Once the warm hot cum explodes all over her feet, she is sure to lick it all up.
Watch this video now!
Sarah Deep Throat
Monsters of Cock - 33,922 Views, 1 Likes, 1,421 Favorites
So I ran into this chick outside of the big music festival we have here at Miami Beach. She said she wanted some deep dicking and could take 12-inches in her throat and that she has heard about Ramon. I told this little nymph, a real cute freak with supple tits and a round Fat Ass. I told her that I wanted to bang her and make her scream her guts out. Possibly fuck the shit out of her. Sarah told me that my cock wasn't big enough so then I told her that I could call up Ramon and he can fuck the shit out of her for me. Ramon didn't disappoint in the slightest, just the look at her visually gagging that massive cock in her throat like the little nymph that she is was awesome! She wanted...
Watch this video now!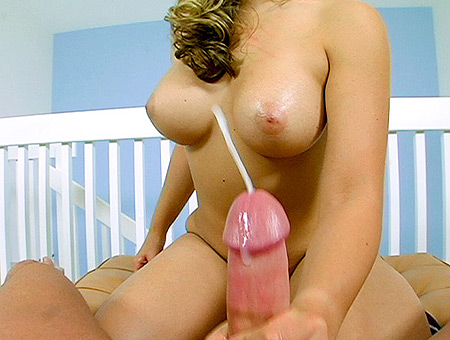 My Ass Ate Your Cock
Tugjobs - 42,111 Views, 80 Likes, 1,023 Favorites
Sarah starts off with a little strip tease to reveal an incredible body.Her round ass and big tits are perfect to get Joey's cock to rise to the occasion. Sarah uses some lube to get things slippery while keeping her wet and horny.She rubs on Joey's balls and strokes his cock at the same time,but she was so tempted to suck joey's cock.Stroking the cock nice and hard was not enough, so she turned around poured lube in her ass and rubbed Joey's cock between her luscious ass cheeks.After a while she tugged away until Joey erupted with a cum stream all over her hand. This is another really great Tugjob.
Watch this video now!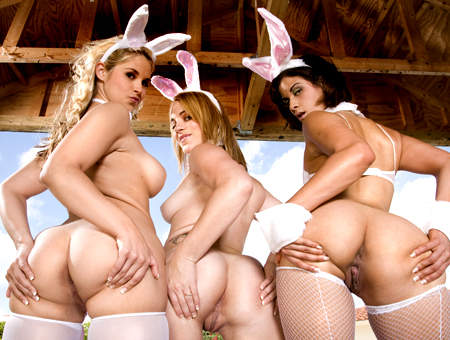 Easter Bunny Fever
Ass Parade - 47,370 Views, 1 Likes, 1,860 Favorites
I've always had a thing for playboy bunnies.The whole thing about girls showing off their gorgeous bodies in bunny suits really gets me hard.So, anyways I was walking around Lincoln Rd. when I see fucking Ramon in a big ass bunny suit walking around all smooth with an easter basket in his hands like he's John Travolta in fucking Saturday Night Fever.I couldn't help but laughing, I told him "Don't you know that easter passed already man." Ramon, didn't give a fuck because he had three hot ass babes dressed in bunny suits at his friend's house,and the best part is that they were down for anything, and when I say down for anything, I mean there was some nasty girl on girl, anal action going...
Watch this video now!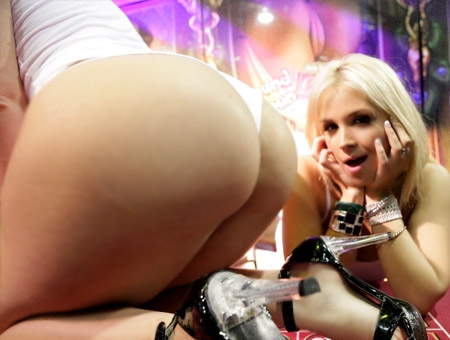 Ass Worship in Vegas!
Ass Parade - 38,047 Views, 1 Likes, 1,256 Favorites
What up ya'll? It's your boy Preston here with some great footage straight from the AVN's. Thats right, I took my camera in there, met up with a bunch of porn stars, and then saw Luscious Lopez and a girl I hadn't met yet, signing autographs on stage. They were wearing some very little shorts that showed off their amazing legs and big fat asses. I walked up to Luscious and she introduced me to Sarah Vandella, a hottie with a great ass and beautiful tits, very pretty as well. These girls are so crazy they took me to the back and gave me an amazing blowjob, then we went looking for my boy Mr. Pete because the girls were ready to fuck. As soon as they got into the elevator it was on and...
Join Here for Unlimited Access now! Join now and get ALL 43 of our exclusive porn sites for the price of just 1