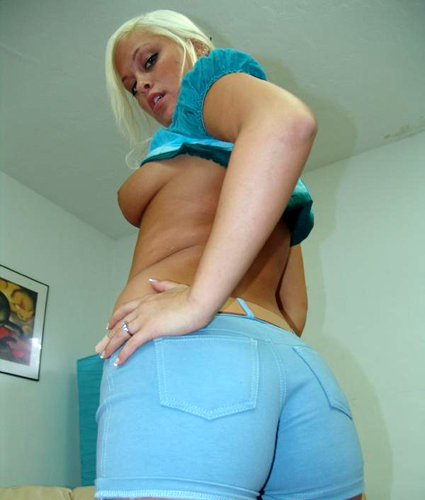 Profile for: Chase Chandler
---
About her:
Name: Chase Chandler
Body type: Average
Hair color: Blonde
Pussy type: Innie
Pussy hair: Landing Strip
Tit size: Medium Tits
Tit type: Natural
Ass: Small Ass
Ethnicity: White

Summary


Chase Chandler spent the early part of her life, living with her father, who tried his best to keep her busy. Basketball, tap, jazz, baton twirling and gymnastics were all on Chase's schedule. She took a great liking to gymnastics, excelling in it for 6 years until she grew too tall and had no alternative but to give it up. While it saddened her, Chase turned a negative into a positive. Chase's next step would be the first of many that would lead her to becoming the well rounded performer she is today. At age 15, Chase moved to California to be with her mother. Whereas, her father always made sure she did well in school and had rules, which she obeyed, with her mother the opposite was true. She was more like a friend than a parent, and Angela was allowed free reign over her own life. Having boys over, a boyfriend, dressing how she pleased, and no curfew were now some of the liberties, Chase enjoyed. Eventually things began getting to get out of hand, as you would expect and Chase's mother tried to put her foot down. Chase ended up getting a place on her own, and making her way around the Los Angeles area. Still just 17 yrs of age, Chase would grow up fast. She worked at a hair salon and was living the good life with a group of girls she had met. There were a lot of strip clubs in the area and Chase recalled how glamorous her friends had made it look and danced in some "amateur night" competitions. She was later introduced to the industry by an ex boyfriend. Immediately, she was intrigued. Now at the age of 22, Chase has filmed over 100 scenes. She continues to be one of the hardest working girls in porn. Whether teamed up with men or women, she manages to bring out the best in her partners.