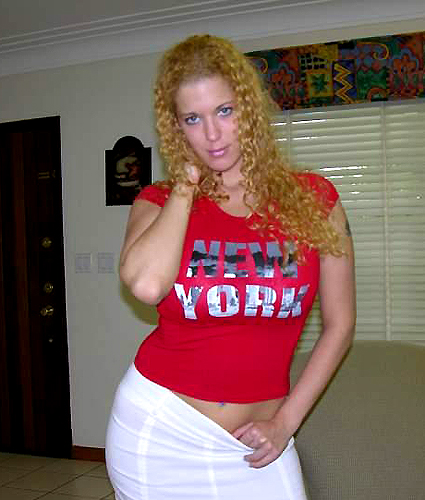 Profile for: Jasmine
---
About her:
Name: Jasmine
Tit size: Large Tits
Tit type: Natural
Hair color: Red
Body type: Voluptuous
Ethnicity: White

Summary


Jasmine was born on May 20, 1981. She is a full figured, busty, curly haired sexy blond. Indeed jasmine has a pretty face, but admittedly her tits are the main point of focus. Jasmine has humongous area code tits, that are useful as pillows. And besides the gigantic tits, her body is nice as well. Full figured and ready to rock some cock, Jasmine appeals to porn lovers who like thick women. Being all woman appears easy for Jasmine as she seems to embrace her curves, and declares them as an essential part of her sexual identity. As a newcomer, her performances are loaded with arousing moans, and eye catching tit bounces. Jasmine has a tattoo right below the right side of her hip, one in the middle of her upper back, one on her left shoulder, and a navel piercing to complete the body art.