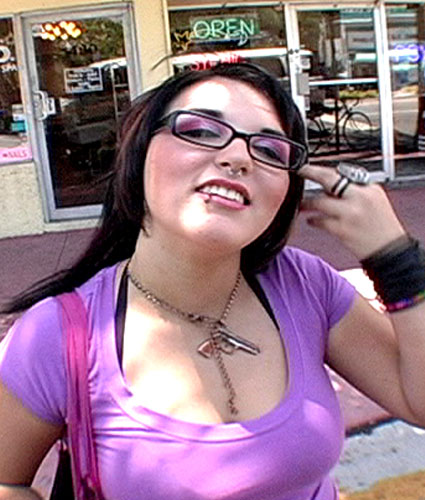 Profile for: Jenna Suicide
---
About her:
Name: Jenna Suicide
Pussy hair: Bald/shaven
Hair color: Dark
Pussy type: Hybrid
Tit size: Large Tits
Ass: Medium Ass
Tit type: Natural
Body type: Voluptuous
Ethnicity: White

Summary


Jenna Suicide was born on August 18, 1987. Jenna is a glam rock punk-rocker chick with a piercing between her nostrils,the right side of her lower lip,and a piercing on her tongue. She has nice busty tits. Jenna enjoys eating sushi, and cock. A very large tattoo with "Glenn" as the center peace decorates her lower back. Glenn is defined as some asshole, and Jenna says getting the tattoo was the biggest mistake of her life. Unfortunately Glenn does not have Jenna's name tattooed on his body. The story is, Jenna was engaged to Glenn, and he turned out to be an asshole; now she is stuck with the tattoo of his name on her body. Besides her pretty face, Jenna's attraction is her big firm, bouncy tits. Jenna is a newcomer to the industry we hope to see more of her.