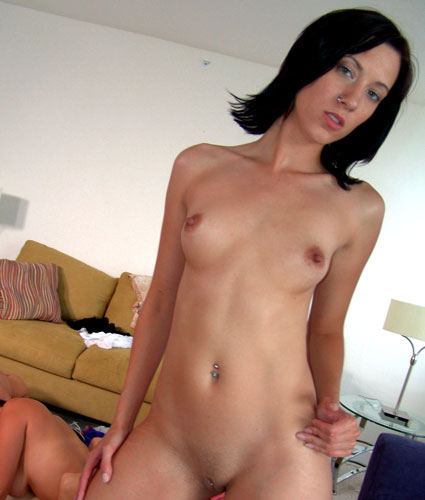 Profile for: Kitty Wildwood
---
About her:
Name: Kitty Wildwood
Body type: Average
Pussy hair: Bald/shaven
Hair color: Brunette
Pussy type: Innie
Tit type: Natural
Ass: Small Ass
Tit size: Small Tits
Ethnicity: White

Summary


Kitty Wildwood was born in Sacramento, California on July 15, 1979. At 5'7 116lbs, her measurement is 34b. Her tattoos include: Right shoulder blade; five pointed, green star on left side; red heart with two wings accomanpied by text on small of back. In 2005 she entered the industry. Before getting into the biz, Kitty was a stay at home mom for two years, and for a year and a half she did administrative work for a small local construction company; she was too wild, it did not work out. Off camera, Kitty has engaged in orgies, and one of her favorite sexual episodes was with two guys. When Kitty is not being a mom she likes to let loose, and she has no problems approaching a guy. She does not like guys that are cocky, but she does like them confident, and passive aggressive. What turns her off is a guy with a big cock that does not know how to use it. Kitty loves women; she would like to get it on with Selma Blair. Partying at Club Avalon and Club Aqua have granted Kitty VIP status, although she only likes to go out once a week. At the age of 15 Kitty lost her virginity; it was a painful affair because the guy had a large dick, and the penetration occurred with no lubrication. Since then she's had sex with 80 guys and 7 girls. It's safe to say, Kitty loves sex.